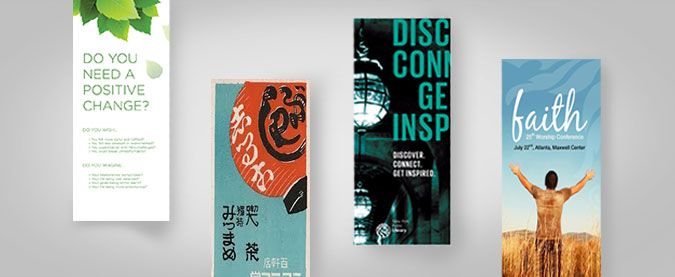 DL Flyer Printing Australia
At kangaprint.com.au, we print DL flyers at everyday low prices. With quality colour printing, your message will be sharp on DL flyer prints. Kangaprint.com.au provides cheap printing services for DL flyer to customers all over Australia including metros Sydney, Melbourne, Brisbane, Perth, Gold Coast and Adelaide.
Call us now on 1300 550 680 or submit your printing requirements online.
Click & select price to proceed
Looking for something extra? (eg. Custom shapes, designs, etc.) Just ask!
Also Available in Other Size:
DL Flyers - Unique And Versatile
Due to their size - one third that of an A4, letter-sized sheet - DL flyer printing provides a great format for any message that can make use of dynamic proportions. They are easy to spot, easy to store and even make a great bookmark!
DL Flyer Printing - Widescreen Look
Horizontally, they can be considered panoramic or "wide screen". This makes DL flyer printing amazing for showing wide angle shots of locations, or even fitting two images on one side of the flyer for "before and after" comparisons. Utilising both sides of the flyer allows for a great flow of information to accompany visuals, no matter what layout is chosen.
DL Flyers Printing - A Different Approach
Vertically, they are long enough to display a lot of information with a high level of readability. This is great for short and simple menus or restaurant features, made especially impactful when photos are printed on the opposite side. Vertical orientation for DL flyers printing is also great for clothing, as the human form fits into the shape very well.
Another strength of the shape used with DL flyer printing is for creating tear-offs. This allows you to present both information and a coupon in the same print. When left on a countertop or handed out to people passing by, the addition of a value-add such as a discount will serve your efforts well.
The benefits of using the wide or long format offered by DL flyer printing are numerous, and no matter what purpose you have for your flyers kangaprint.com.au can help. Our modern facilities can print your flyers quickly, in brilliant colour on strong stock, all for a cheap price available to anyone in Australia - no matter where you are!
We also provide specialist brochure printing & business card printing services.