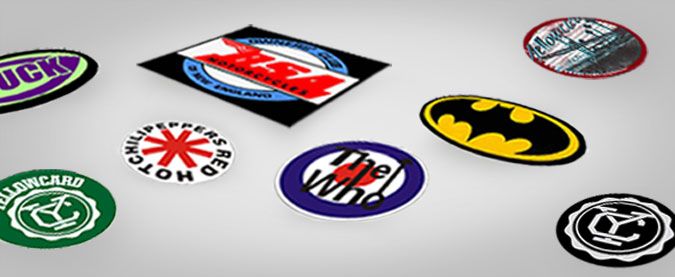 As competition gets tougher, so does the search for new and effective promotional tools. Look no further! Stickers are the perfect promotional and corporate branding tool.
Be it sealling an envelope, labelling a media kits or show bags or even guerrilla marketing, stickers do it with impact. Give Kanga Print a call on 1300 550 680 if you want to print custom stickers. One of our friendly team members will assist you.
Click & select price to proceed
Looking for something extra? (eg. Custom shapes, designs, etc.) Just ask!
Cheap Sticker Printing Australia
Stickers are quite popular and can be used in a variety of ways. With a bit of creativity you can use witty lines, images and colours to communicate your marketing message. Popular and catchy stickers get noticed by everybody. In fact stickers work as a catalyst that has changed the trend of modern day marketing and advertising.
Kanga Print make stickers for both commercial and personal requirement. Our customers trust us because we take the time to understand their business requirements. As a result, our sticker printing process is streamlined and efficient. We are able to provide the highest quality stickers at cost effective prices to our customers.
Our range of high quality custom stickers include paper stickers and clear stickers that can help your business stand our from the rest. We are one of the best printing companies in the country and are proud to provide high quality products including sticker printing services.
We also print other marketing material like colour flyers, colour brochures, calendars, letterheads and compliments slips.
Kanga Print - experts in cheap sticker printing Melbourne, Sydney, Brisbane, Gold Coast & Australia wide.