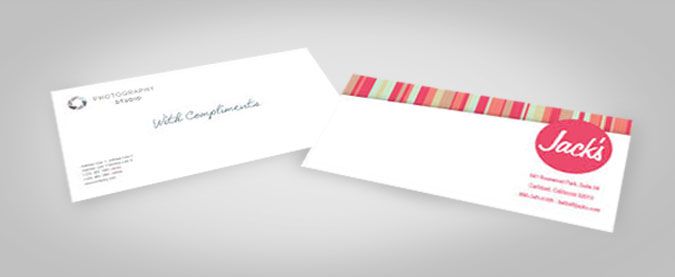 With Compliments Slips
With compliments slips go hand-in-hand with your business letterhead. They let you add a personal touch to formal correspondence without compromising on professionalism and appeareance. Need to make a note, send out a promotional pack, or or just say a quick hello? Compliment slips offer a quick and easy way to humanise your business letters. Call 1300 550 680 now and get an obligation free quote for your compliments slip printing.
Click & select price to proceed
Looking for something extra? (eg. Custom shapes, designs, etc.) Just ask!
Print With Compliment Slips Online
With compliments slips play a role far bigger than their small size and modest profile would have most people think. Giving a personal touch to your business correspondence is a great way to build and maintain strong connections with your clients and partners, and a professionally printed slip enables you to do that without losing the polish of your business stationery. That's why kangaprint.com.au has several great varieties of with compliments slips. We've got the right one for you to make your clients feel like the special people they are to you and your business.
Custom with compliments slip printing services from kangaprint.com.au, delivering Australia wide
Kangaprint.com.au has compliments slips in two different styles: flat and folded. You also have finishing options including linen and matte, as well as a wide variety of colours. At kangaprint.com.au, we know different companies have different needs and sometimes your own needs change from one group of clients to the next, so we can customise your order any way you like.
As with all kangaprint.com.au stationery, our with compliments slips are made from premium paper stock. Place your order online today and see why we're Australia's most trusted partner for your stationery printing needs!