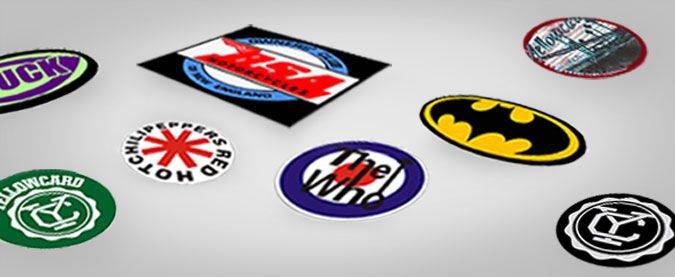 Sticker Printing Online
As competition gets tougher, so does the search for new and effective promotional tools. Look no further! Stickers are a perfect promotional or corporate branding tool. Closing an envelope, labelling media kits and show bags, even guerrilla marketing. Stickers do it with impact.
Give Kanga Print a call on 1300 550 680 if you want to print custom sticker printing and one of our friendly team member will assist you.
Click & select price to proceed
Looking for something extra? (eg. Custom shapes, designs, etc.) Just ask!
Cheap Sticker Printing Australia
Stickers are quite popular and nowadays you can even see that the culture of sticking tattoos on skin is becoming popular among the people of this world. So use your freedom of speech and expression and translate your ideas by using witty lines, images and colors to communicate what you think. We are one of the best sticker printing companies of our country and in terms of cheaper sticker printing, nobody comes closer to us.
Kanga Print make stickers for both commercial and personal needs and people have trusted us over the years because they have faith on us and we, on our behalf can only say that we understand the customer needs better then anybody else.
Our organization has become famous because of our new revolution in the process of making cheap sticker printing. You know friends that in today's market there are various marketing tools and sticker is surely one of them that help you to promote your business through bumper stickers, promotional giveaways and such other things.
In fact stickers work as a catalyst that has changed the trend of modern day marketing and advertising. We make such stickers that help your business find its' ultimate edge in the market. We make popular and catchy stickers that get noticed by everybody.
Our latest offerings are the uniquely designed stickers that are not only effective but you can use them for various purposes like; political campaigns, branding and labeling and for many other causes. We provide limitless and the best quality designs in the entire market. If you want to promote your business in a grand way then stop finding for options, just come to us and we will promote your products and campaigns in such a way that you are bound to succeed.
If you are using the online design tool, then we will suggest you to go with your stickers with a matching themed business card or postcard and of course we provide that too. We always try to use iconic images that will make your stickers more identifiable. For all these reasons you should visit us because we know what business demands.
Buy colour flyers, colour brochures, calendars, letterheads and compliments slips from the best printer online in Australia - Kanga Print.
Kanga Print - experts in cheap sticker printing Melbourne, Sydney, Brisbane, Gold Coast & Australia wide.