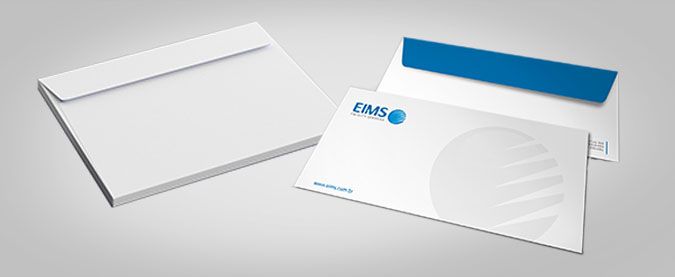 Cheap Envelope Printing
Adding a logo to an envelope can do more for your business than you think! Communicate a consistent message, add professionalism, allow quick and easy identification, they even work as a marketing tool. We provide a range of stocks, sizes and sealing options to compliment your stationery package.
No job is too big or too small for us. Call kangaprint.com.au on 1300 550 680 to place your order for printing envelopes.
Click & select price to proceed
Looking for something extra? (eg. Custom shapes, designs, etc.) Just ask!
Custom envelope printing services
Kangaprint.com.aus offers a great variety of custom envelope printing. Envelope printing at kangaprint.com.au is done on high quality paper to ensure high quality of the envelopes.
Kangaprint.com.au knows the importance of printing envelopes for a business organization as well as for a social function whatever the use may be. A good quality envelope can play an important part to how a reader perceives it's contents. Custom envelopes at kangaprint.com.au to match your specific requirements.
Looking to print Christmas envelopes? We can create custom Christmas envelopes for your business. Choose from a wide range or sizes, seal types, and colours to create your inspiring envelopes.
If you are looking to for a professional look for your envelopes, print your logo or tagline on the front. Simple upload your logo and we can design the envelope for you.
We deliver Australia wide! Whether you need envelopes in Melbourne, Sydney, Brisbane, Gold Coast or anywhere in Australia, kangaprint.com.au can help.